Portable Cell Phone Signal Shielding Bag Jammer Device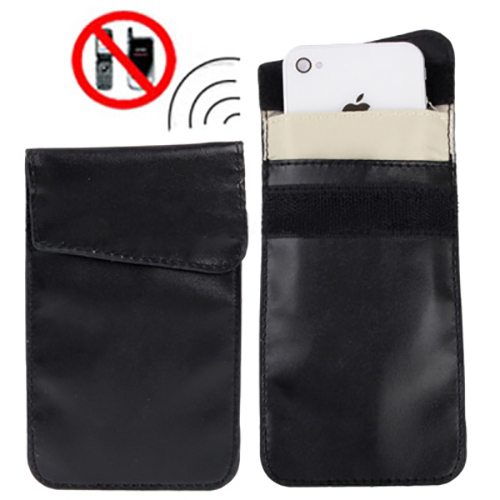 ---
Suitable as a mobile phone information security bag, with the function of "mobile phone rest bag". For example, when you place your mobile phone inside the information security bag, it will be in a strictly protected state, while the phone itself will "sleep" and not be controlled by any remote control device. The cell phone signal jammer bag can anti-demagnetization of all kinds of memory CARDS and electronic products that with storage media ; Protect your body from electromagnetic radiation of mobile phone. Mainly suitable for soldiers, law enforcement personnel, company leaders, engineers, civil servants, information processing personnel, pregnant women and so on , commonly used in confidential meeting place, business negotiation, information communication hub, high-end restaurant, etc.
Customer's Reviews Of This Signal Jammer
The product works very well, the signal is effectively eliminated.. There is no problem at all.. It is strongly recommended to have a very low price, the equipment is very convenient, now we put everyone on the phone before the meeting, the effect is very good!