The 8 antennas cell phone signal jammer Adjustable 3G 4G phone signal jammer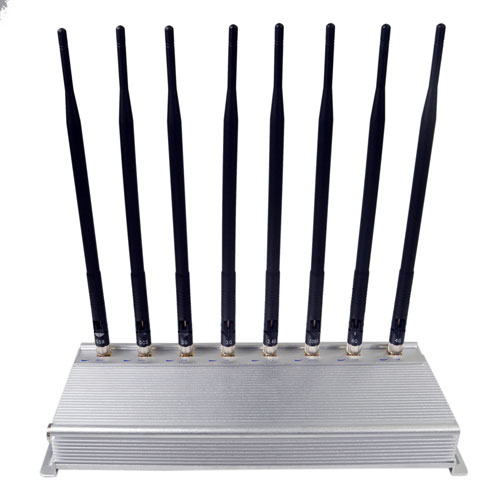 ---
The newest cell phone signal jammer 8 antennas adjustable 3G 4G phone signal blocker with 2.4G GPS, higher cost performance new cell phone jammer model. Hidden output power adjustable switch, good quality, multifunctional WIFI 2.4G 5G and 3G-4G jammer for mobile phone, adjustable and built-in 3 cooling fan to support uninterrupted work.
Customer's Reviews Of This Signal Jammer
The jammer can work continuously for 24 hours. The white aluminum shell is used for good heat dissipation. The interference range is large, and the maximum interference radius can reach 30 meters. May interfere with 6 different frequency bands: CDMA, GSM, DCS/PHS, TD-SCDMA, WCDMA, WIFI. This kind of mobile phone jammer can be used in many situations. For example, offices, classrooms, movie theaters and places where the government must keep secrets.