Powerful GSM 4G GPS WiFi signal blocker with external fan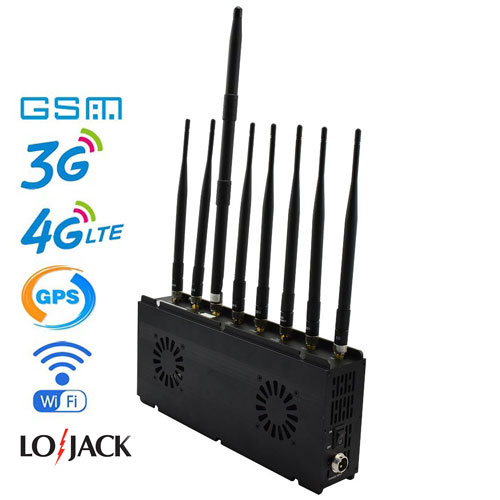 ---
Do you want to live in a quiet and peaceful environment without mobile phone noise? Now, the high-performance antenna 6 mobile phone jammer will help you solve these problems. Moreover, it can block GSM UMTS 4G GPS WiFi LOJACK signal. And the shielding radius can reach 40 meters. It uses the latest external fan design to make it warmer and can work 24 hours a day.
Customer's Reviews Of This Signal Jammer
The Power 3G 4G CDMA Jammer device works flawlessly in my 250 square foot office, interfering with my employees' mobile phone signals, preventing them from affecting work progress through internet browsing and chatting on the internet. mobile phones. A very good jammer is used in public places! Thank you!