User reviews of 5 Bands Desktop Jammers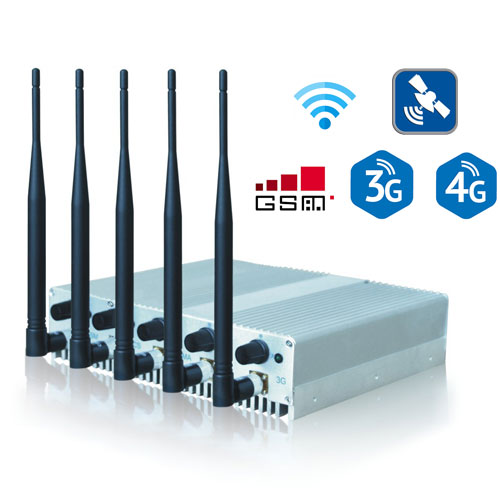 ---
This fully functional mobile phone signal jammer is the latest product developed by our company for testing and protecting high-tech products. It can effectively shield (interfere) all mobile phone signals (GPS, GSM, DCS, PCS, TD-SCDMA, UMTS (3) G),) and WiFi (WLAN), 2.4GHz/Bluetooth communication, wireless network (QQ and Weibo, etc.), signal. Thoroughly prevent investigators from using mobile phones to deceive, ensure the fairness of the test, and create fair competition for students.
Customer's Reviews Of This Signal Jammer
I am very happy with this jammer. From now on, I can fully enjoy my privacy. Considering the quality and function, the price is cheap. Thank you, I will buy it again in the future!

The high power jammers 3G 4G CDMA device interfering with my employees' mobile phone signals, preventing them from affecting work progress through Internet browsing. A very good jammer is used in public places! Thank you! !