6-band portable handheld 3G 4G LTE GPS jammer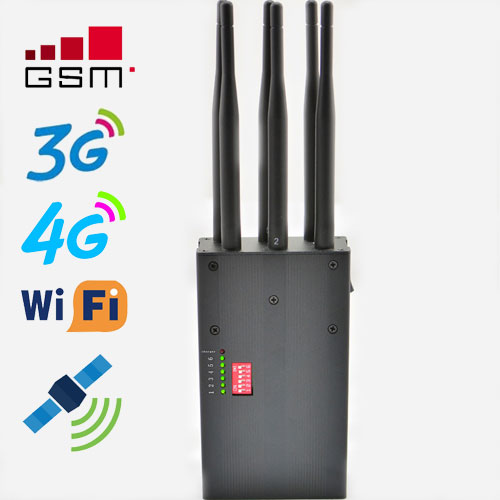 ---
The handheld VHF / VHF WiFi GPS 3G 4G mobile phone signal jammer also has an optional button, so users can determine the interference frequency band according to their actual needs. VHF / VHF WiFi GPS 3G 4G mobile phone signal jammer has 6 antennas, so it can cut off CDMA, GSM, DCS, PCS, UMTS, 4G, WiFi, GPS, VHF, UHF and other signals; at the same time, it depends on signal strength and interference radius Up to 30 meters. Just like this portable optional mobile phone jammer, it also has an on-board charger, so the driver can easily use it in the car while driving. The excellent cooling fan keeps this portable phone jammer in good condition. Each channel can be opened and closed separately, can block all mobile phone networks, and can also block GPS signals.
Customer's Reviews Of This Signal Jammer
The product is unexpected, the design is perfect, and the portable jammer is easy to use for a long time. This is the advantage of portable jammers. You can use it to help you take a break after get off work. The jammer can also block all frequency bands of GPS, which is very convenient.

This was the fastest of all my online shopping experiences. Fast delivery eliminated my expectations but the equipment was great and the functionality was stronger than I thought.