New UAV jamming blocker 2.4ghz gps l1 l2 5.8ghz the devices 6 antennas jammer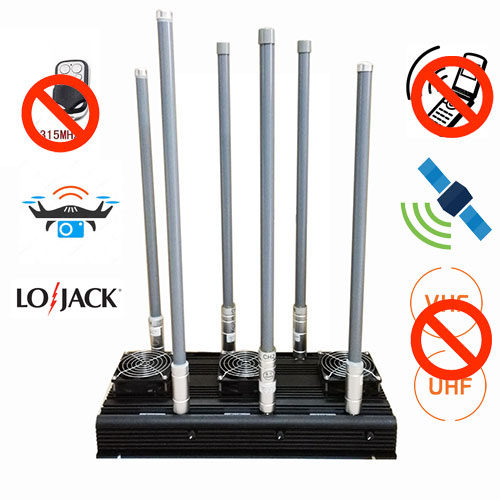 ---
Greatjammer the latest drone jammers adopted table design, heat dissipation performance more advantage in the similar products, good ventilation system, making it possible to work long hours without heat. Strong interference signal GSM 3G 4G 4G LTE 4G Wimax 2.4G 5.8G UHF VHF 315 MHZ Lojack signal frequency, we have configured this powerful jammer a simple model, in order to ensure that if any of the remote control aircraft intercepted in its outside a radius of 120 meters of interference. If you have any configuration requirements, you can contact us for customization.
Customer's Reviews Of This Signal Jammer
I received the product after 10 days. The effect of this product is unexpected! I am very happy that I am not afraid of taking pictures of my privacy with drones, this signal blocker is of great help to me. thank you.