Five wire 3G 4G WIFI GPS portable signal jammer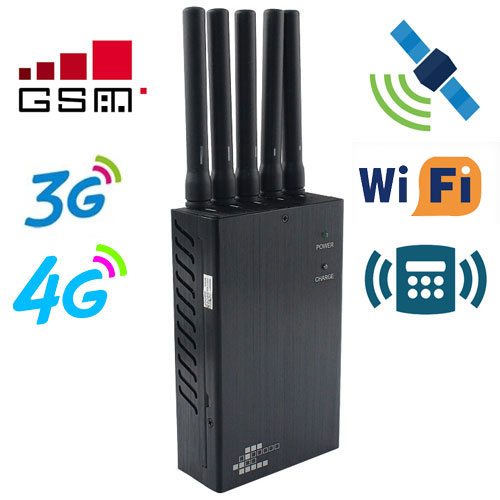 ---
Handheld mobile phone and satellite signal jammer is special design according to satellite positioning (using a wireless network, radio transmission, etc.) and tracking (orientation of cars, cell phones, Google network location, etc.) for some confidential unit and individual inconvenience. Defense against all current GPS satellite positioning systems and wireless cameras. When using this product area with the range of 5-40 meters to cut off the GPS satellite signal and the wireless transmission signal Candid effectively, thus forming an effective protected area. So you don't have to worry about tracking it down.
Customer's Reviews Of This Signal Jammer
This jammer is cool, it was purchased a few weeks ago, and I can say it works well. This is the device I have been looking for. Delivery is also very fast, I appreciate it very much. thank you very much! provide.

The device is powerful, and the interference range can reach 20 m. I bought one and installed it in our meeting room. It works well, thanks for that. This is a good product at a reasonable price, free but fast delivery, you can try it!