New powerful WIFI GPS UHF VHF mobile phone signal jammer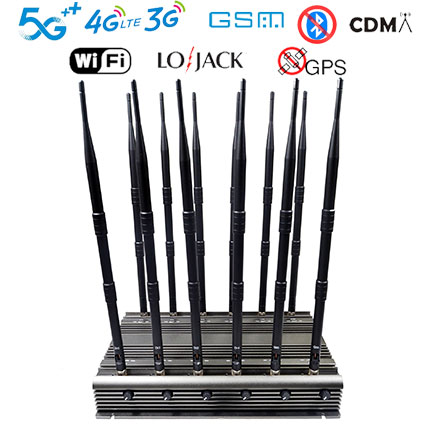 ---
This new powerful WIFI GPS 5G signal jammer for cellphone has 12 antennas, which gives us strong jamming ability. And not only can it cut off all 3G 4G 5G cellphone signals, but also block WiFi GPS LOJACK signals. And with an adjustable power of 79 watts, the interference radius of this device can be a maximum of 80 meters at the detailed point, depending on the signal strength. Built-in 5 fans work without interruption.
Customer's Reviews Of This Signal Jammer
The desktop signal jammer has better heat dissipation effect, high performance and long service life. The only downside is that it is not convenient to carry, good workmanship and durable materials. It is highly recommended.