10-wire 4G WiFi 2.4G / 5.8G GPS portable jammer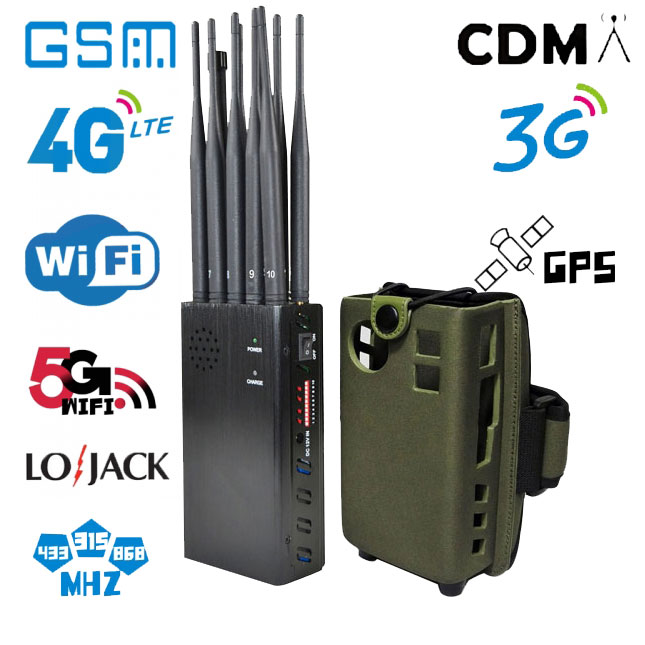 ---
The latest all-in-one design portable radio
signal jammer
, 10 bands blocking all kinds of android phones, tablets, smartphones, iPhones, Win phones, etc., which use 2G, UTMS, 4G and CDMA 450Mhz, HiFi , Walkie-Talkie UHF / VHF and RF signals like 315, 433, 868 are very popular in 2018 and in the years to come.
Customer's Reviews Of This Signal Jammer
We used the product immediately and got it up and running within 5 minutes. The manual is simple but effective. Open the box, install and insert the antenna. Very simple, it can run normally.

I am a teacher here, after getting the cell phone jammer, I get really happy and relaxed life, it will keep the students in order during the class. and cheat less !! Benefit a lot from it !!