Desktop High performance 10 Bands 5G cell phone jammer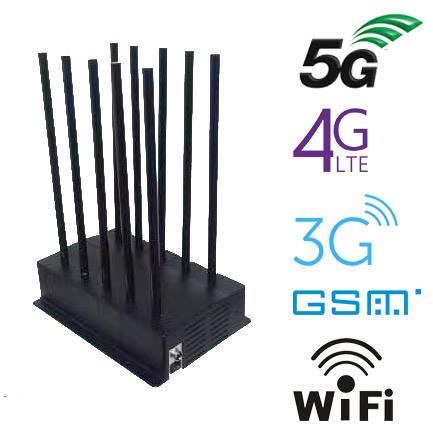 ---
A
high power jammer
product designed and built for medium to large environments that runs 24 hours a day, 365 days a year. It is capable of interfering with all phones including the new 4G LTE 5G and WIFI bands. Each individual band can be adjusted separately.
The internal unit is equipped with high quality cooling fans and heat sinks to ensure good heat dissipation and long-term operation of the machine without the machine being damaged by overheating.
Customer's Reviews Of This Signal Jammer
It works exactly as advertised, and some. If you are close enough, BT will also be knocked out. The salespeople and tech support are really great. Don't let the lack of buying options scare you at all. They ship fast, the fastest I have ever seen. The product comes in a very nice box, magnetic cover and world class. It's very well built and clearly built with pride. They are honest people who provide an honest product at a fair price.