The strength of the electromagnetic signal emitted by the wireless signal jammer is very weak and will not cause harm to the human body, but will only block the connection between the mobile phone and the base station.
When it is working, some mobile phones still have a signal, but this is a false signal and it is impossible to communicate. Wireless signal jammers generally have an outdoor signal greater than an indoor signal, so the outdoor shielding effect is poor.
The electromagnetic signal emitted by the wireless signal jammer only blocks the wireless communication signal in the shielding place, and this signal is always in a relatively static state and will not affect other electronic equipment.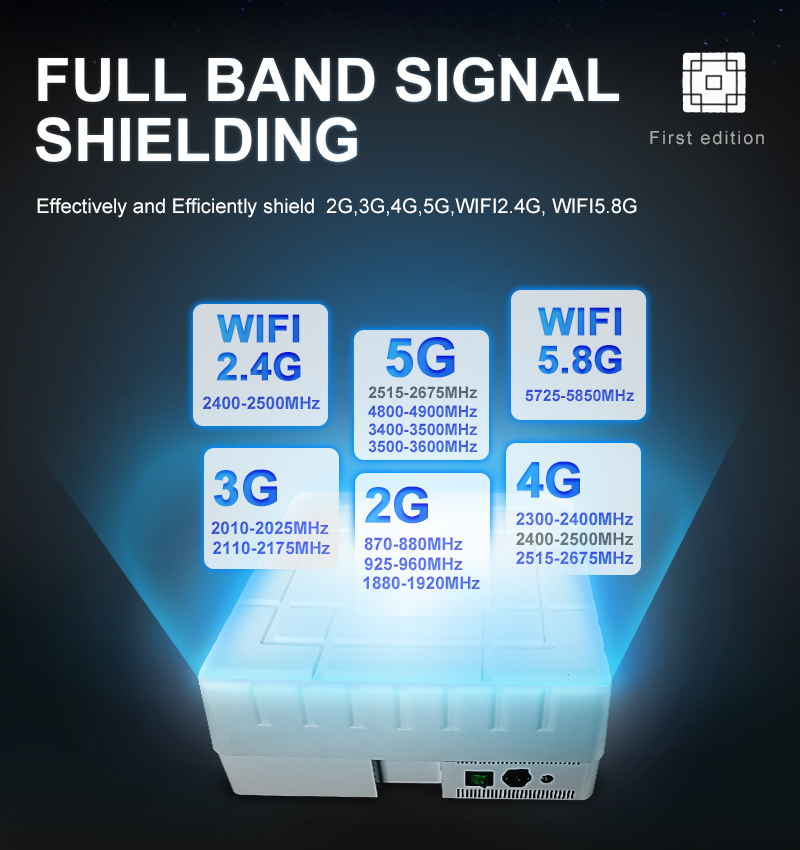 There is also a cooling fan on the back of our wifi jammer, which will not damage the machine even after working for a long time. It uses the thermal conductivity of aluminum alloy high-performance heat sinks to dissipate the heat generated when the machine is working. So as to ensure that the machine works stably for a long time, the shielding range of the 2.4G communication equipment is slightly larger than that of the mobile phone under the condition of the same transmitting and receiving distances.
If the area to be shielded is a large indoor space and the structure is complex, the ideal shielding scheme is generally a combination of size: that is, a certain number of mainframes are deployed in a cellular manner to cover a large area, and a certain amount of small shielding devices are used to eliminate blind areas. So as to achieve the ideal shielding effect within a reasonable budget.
If the area to be shielded is large and empty (such as warehouses; squares; auditoriums and conference venues, etc.), large outdoor signal jammers, such as smart signal jammers, can be considered.