The reliable source said the New York Taxi and Limousine Commission is considering a proposal to install a mobile phone jammer on taxis and limos to prevent drivers from leaving their phones and paying attention to the road. They plan to use a smaller working range jammer. Due to the limited range of jammers, passengers are advised to always call from the back seat. Drivers are opposed of course, saying cellphones are essential to their jobs and they should stay in touch with customers.
What do you think? Obviously, the purpose of this suggestion is good, allowing the driver to concentrate on driving without a cell phone. Many car accidents were reportedly caused by the driver of the vehicle using the phone, which drew attention. Many drivers are used to answering calls while driving, although this is very dangerous. The cell phone jammer can block the cell phone signal to prevent the driver from removing the phone. This is obviously good, but once the jammer is used it is equivalent to disappearing while driving, which worries family and friends.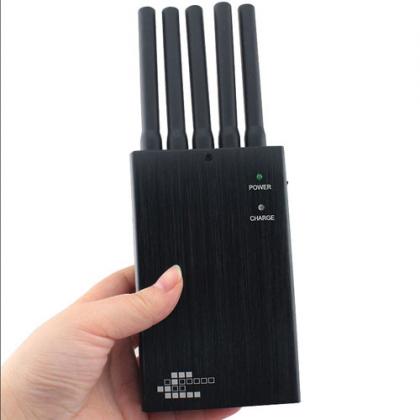 In fact, most drivers are reluctant to install mobile jammers in their cars. Because it will affect emergency situations. But imagine, if possible, that the jammer turns on when the car is in motion, preventing the driver from using the phone while driving. After shutdown, the portable jammer can be turned off without affecting the usage time of the mobile phone. But there seems to be a problem, what to do when the car is in an emergency? I think he can set an emergency button for emergency calls. When the button is activated, it turns off the phone jammer and allows you to use the phone. What do you think
Of course, there may be other issues. However, using a text message or a call while driving is obviously a dangerous decision, and you can turn on your phone to check certain information during a break. In any case, to avoid this, consider using interfering agents.