With the improvements in technology the world over, the financial sector has not been left behind. Millions of people have embraced the fundamental change that is mobile banking. People are using a wide range of mobile devices to perform their banking transactions, with millions more expected to join in the trend in the coming years and months. Security is crucial in almost every app, but with banking related apps, the need for security is even more urgent. This is and should continue to be the biggest priority when building an app,There are a lot of people use wireless network to pay, so more dangerous ,because wifi has lot of vulnerabilities. but recent revelations by security researchers have revealed shocking results of security surveys. Some hackers use high-tech means, such as portable cell phone jammer to steal your money .greatjammer has decided to explore this problem in details.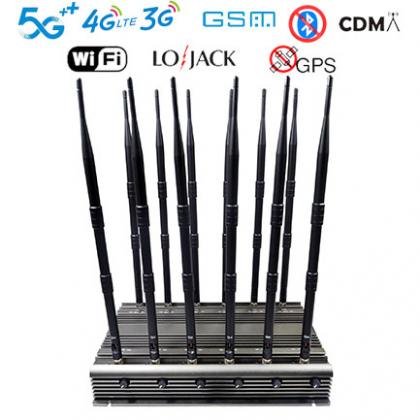 First greatjammer tell you something from several classic case?
In 2014, ms Chen received a client upgrade phone SMS alerts, she have to according to the text on the web site to download and update the new client, then she enter account and password on the login interface information, but has been unable to log in, always prompt "validation system is upgrading, please later", repeatedly attempt to login failed. Chan has unexpectedly received a text message notice, according to her bank card has been get 50000 yuan. Later by the test analysis, originally she received the url is Trojan downloads address, hackers obtained by fake net silver chan e-currency account and password, and seized the message authentication code.
What can we do to protect our property safety ?
First of all, to the unknown installer to be cautious
Currently online banking and payment type of malicious software are mainly composed of the point-to-point transmission, namely through the chat tools download link directly to malware qr code, or via text message to the user to send malicious software download link. So don't unknown origin installed on mobile phones, potentially dangerous programs, at the same time should also set up a sensitive applications access password, don't open the SMS or MMS of unknown origin.
Second, to protect personal information
The leak of personal information, and it became a malware attack target, so we try to minimize personal information leakage, especially the mobile phone number, id number, email and other sensitive information.
Third, multiple encryption, extraction quota restrictions
You can set the phone boot password, at the same time open password mistyped data automatically erase functions for many times, once found that cell phone is lost or stolen, immediately call the bank customer service telephone or mobile banking through the net silver freeze function.
Fourth, make it a habit to safe use

Keep clear cell phone memory, temporary storage account, password, and other sensitive information, after each use of the mobile phone bank, be sure to safety exit.
Only can we do things from the ourself around, to be able to avoid malicious people have the opportunity.